We help people to remain at home as long as possible.
Established in 2013, Soins Riviera is a private company providing home care in the Riviera in Vaud. We care for people in their homes, providing support and advice. We can help anyone whose independence has been reduced due to illness, accident or disability or who feels old age catching up with them. We can provide occasional or longer-term support.
An alternative to public care services
Our mission is to offer an alternative to public care services by providing a range of services that can be adapted to meet the individual needs of patients.
We cover the entire
Riviera in Vaud
We visit patients across the entire Riviera in Vaud and Chablais, between Vevey and Bex
No hassle
with paperwork
We handle all invoices directly with your basic insurance company. We also take care of ordering medication or any medical aids you need.
Services available
7/7, 24/24
We provide daily help, 365 days a year! On request, you can count on our care 24/24, allowing you to leave hospital earlier and taking the pressure off those around you.
Reimbursed by health
insurance company
Your basic health insurance company reimburses the services we offer. Private health insurance is not necessary.
Care provided
within 24 hours
We can start care within 24 hours, following your request, if it is given before 4pm. For emergency cases (treatment with antibiotics, injections, etc.) we can start taking care within 6 hours.
Short or
long-term needs
Whether you need our support for a short period or for a longer time, we are there for you.
For us,
it's personal
We do our utmost to ensure that patients always have the same carers and at the times we have agreed.
As most of our patients are elderly, we recognise the importance of a familiar, daily routine. For this reason, we will arrange visiting times that meet their needs, without disturbing their routine. For each new patient, we will carefully choose a small medical team (4 to 5 carers) matched with the patient's needs. This allows a relationship of trust to develop and strengthens the patient's feeling of security and comfort. It also allows us to provide quality care, as our carers get to know their patients very well and are better equipped to respond to any changes in their state of health.
Our
values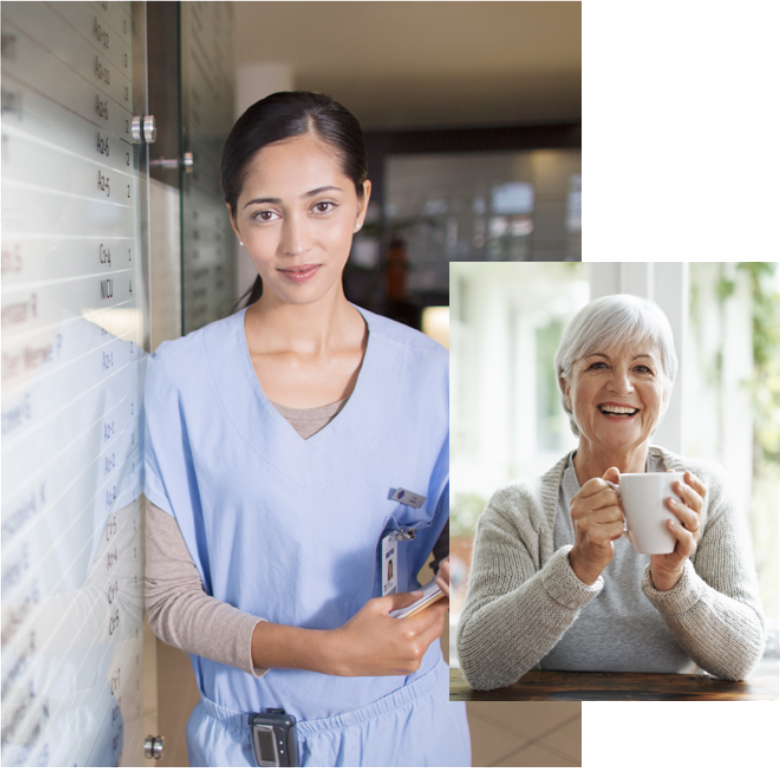 Continuing education
and training
All our carers follow continuing education and training to maintain their knowledge and develop their skills.
Our carers are caring and compassionate, encouraging patients to be independent and responsible.
We believe in clear communication and maintain an open dialogue with the various healthcare partners so that information can flow freely.
Excellence and
professionalism
Our team are dedicated to working with precision and exactitude. Their professionalism enables them to achieve the highest quality standards.
Availability
and flexibility
We tell our patients at what time we will be coming. We arrive on time so that they are as free as possible to organise their daily routine.
We consider the patient-carer relationship to be a central part of healthcare. Medical procedures are skilfully executed.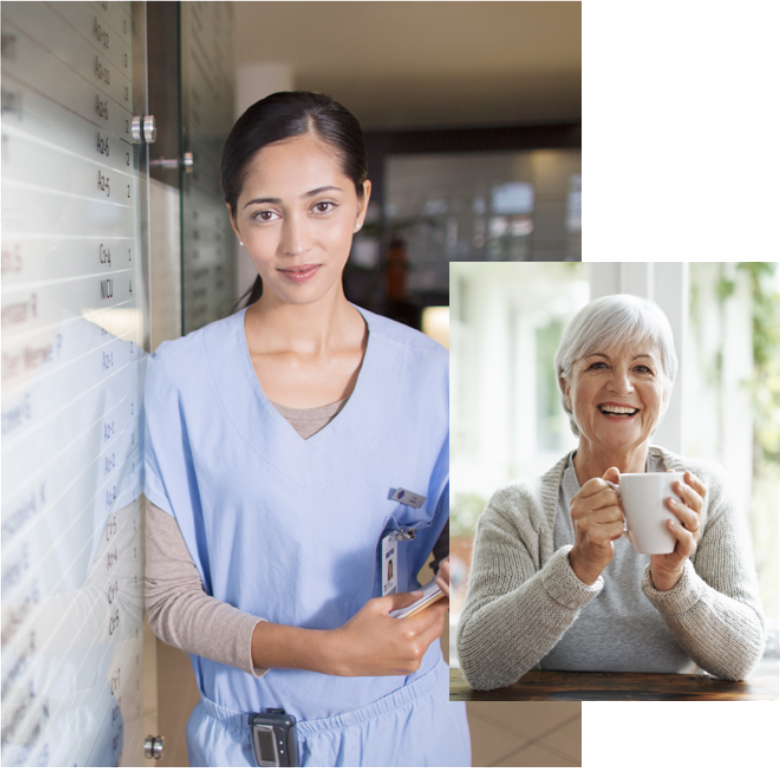 Our
aim
We aim to enable our patients to lead balanced and independent lives as long as possible in the best possible conditions, allowing those that wish to stay in their home environment and local community. Our home care services also mean that a stay in a medical facility can be avoided, postponed or shortened, thus reducing healthcare costs.
Our
motivation
We are motivated to help patients by providing a medical team adapted to their needs. We are there for them in their familiar surroundings, caring for them and supporting them in their daily lives.