With 130 members of staff, our team consists of nurses, care and community health assistants, nursing assistants, care assistants and administrative staff.
For each situation, we will create a customised multidisciplinary team.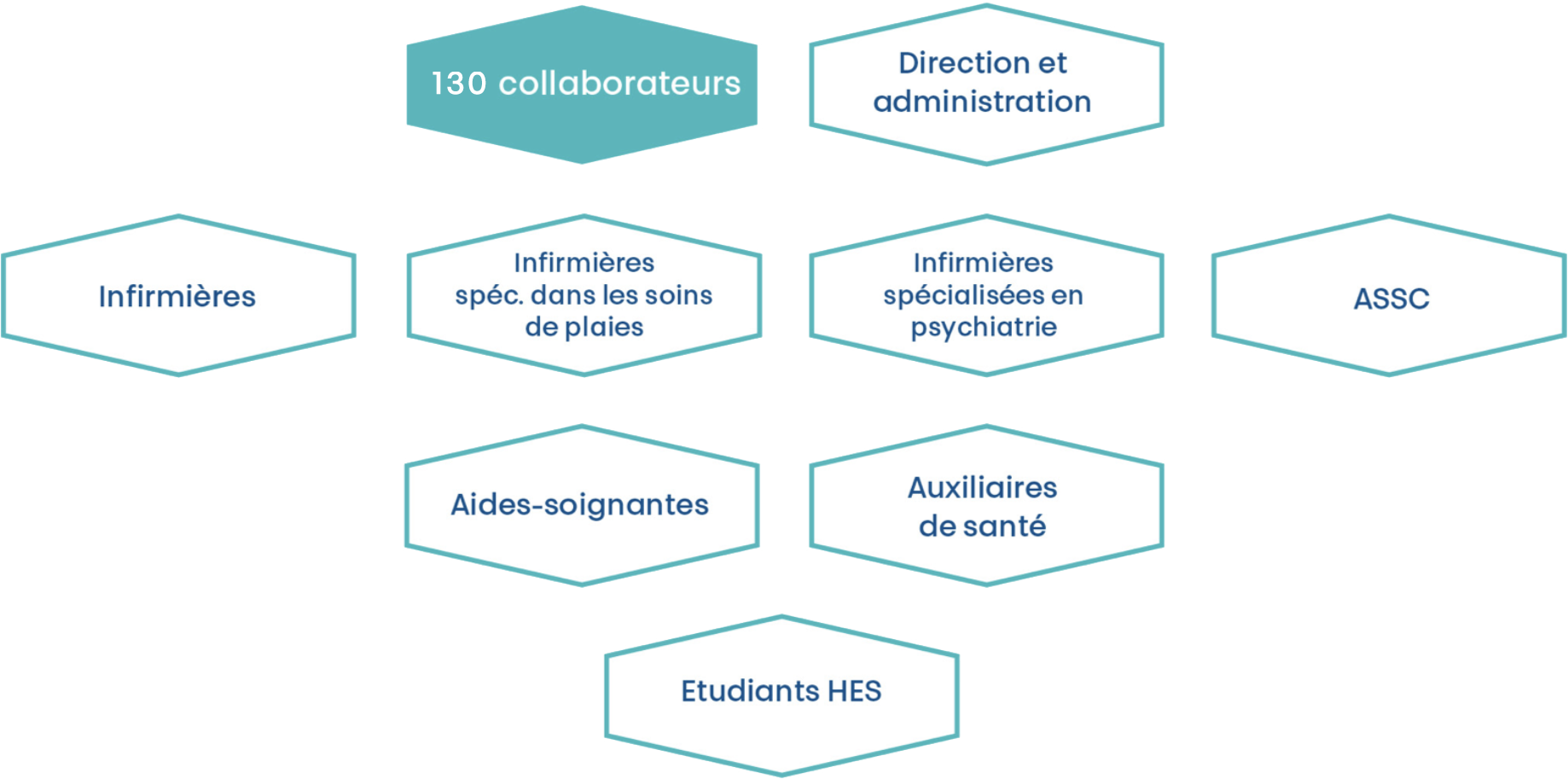 Ivana Stevic
General manager
Ivan Stevic
General manager,
back office
Dr Adrian Heini
Operations manager,
Care manager
Gaëlle Schmidt
Head of HR
Barbara Umberti
Assistant nurse
Nurses
and ASSC
With 15 nurses we can provide services in specialist areas such as:
Wound care (VAC therapy)
Care of tetraplegic patients
Care of catheters (urinary: urethral, suprapubic, enteral and parenteral nutrition)
Psychiatry
Enteral/parenteral nutrition
Intravenous antibiotic treatment
Peritoneal dialysis
Training (Trainer practitioner, HES students)
Nursing and health
care assistants
Our team of nursing and healthcare assistants are all Red Cross-certified. Depending on the situations they encounter, we offer them training in specialist areas such as mobilisation and positioning of patients, stress management, tetraplegic care.